Welcome to Lisa Stauffer Fine Art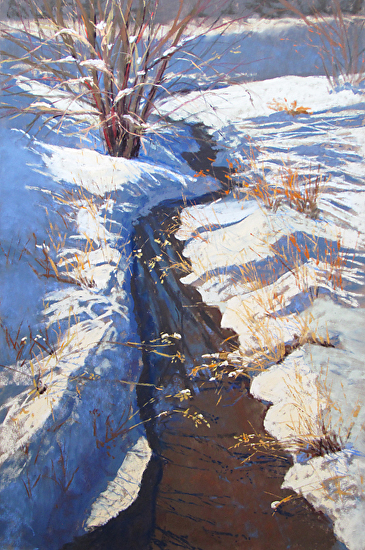 This painting, "Winter Creek", won Best In Show at the Mineral Point, WI Paint The Point- Winter plein air event this Feb.
"September Aspen" won First Place Pastel at the Elk River Arts Alliance national show, Arts In Harmony-the show is up through March at the Elk River Government Center.
Up Next on my event schedule:
Consider a short vacation in wonderful Grand Marais, MN and join us at:
Grand Marais Art Colony
Still Life in Pastel
Lisa Stauffer
April 2015: 11-12& 13, 2 or 3 days (your choice)
Tuition: $150 or $225 / Supply Fee: None- a few items available to purchase in class
This class focuses on still life painting in the versatile medium of soft pastel as we explore pastel brands, papers and techniques. Topics covered include painting fundamentals, choosing your subject, and design and compositional considerations. We will paint still life indoors and learn how these lessons apply to all subject matter. Class time will include demonstrations, personal assistance at your easel, group critiques, and fun. A variety of pastels and paper will be available for purchase from your instructor.
info or to register- arts@boreal.org, grandmaraisartcolony.org, 218-387-2737
see workshops on this site for more details